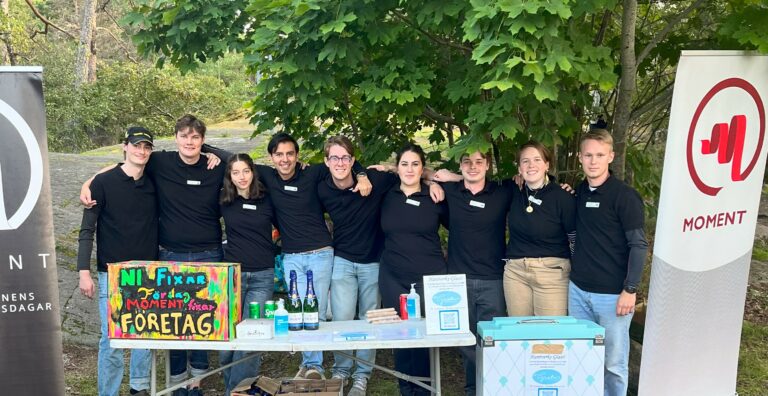 DO YOU WANT TO BE A PART OF MOMENT?​
The recruitment is closed.
Recruitment is now open
We are looking for a great group of hosts who want to help make Moment 2023 the best job fair ever. We are looking for hosts who can help with the banquet, photography, arranging businesses, conference, service, lounge, transport and events.
Recruitment closes 18/11-22 at 23.59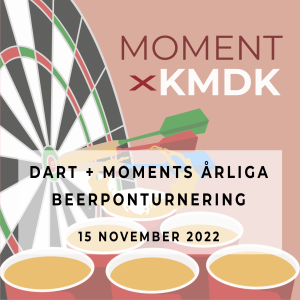 Are you eager to show your talents when it comes to beer pong? Do you want to have a beer and throw some darts? Moment and KMDK open smörji's gates on November 15 at 17.17 for the dart pub and moment's annual beer pong tournament. There, everyone is welcome to show their talent in beer pong and compete to win a nice prize.
KMDK and Moment believe that you always throw best in a tailcoat, both darts and ping-pong. There will also be exclusive badges to buy during the tournament. You will be able to register a team of 2 people and the last day of registration is November 15 at 17.45, the tournament starts at 18.00. Those of you who have registered your team will receive more information via your email. It's first come, first serve, so make sure to sign up now and we'll see you in Smörjis soon!
During the weeks leading up to the fair day, a number of companies will hold lunch lectures to which you are welcome. More information about which companies and what the lectures will be about, will be available shortly.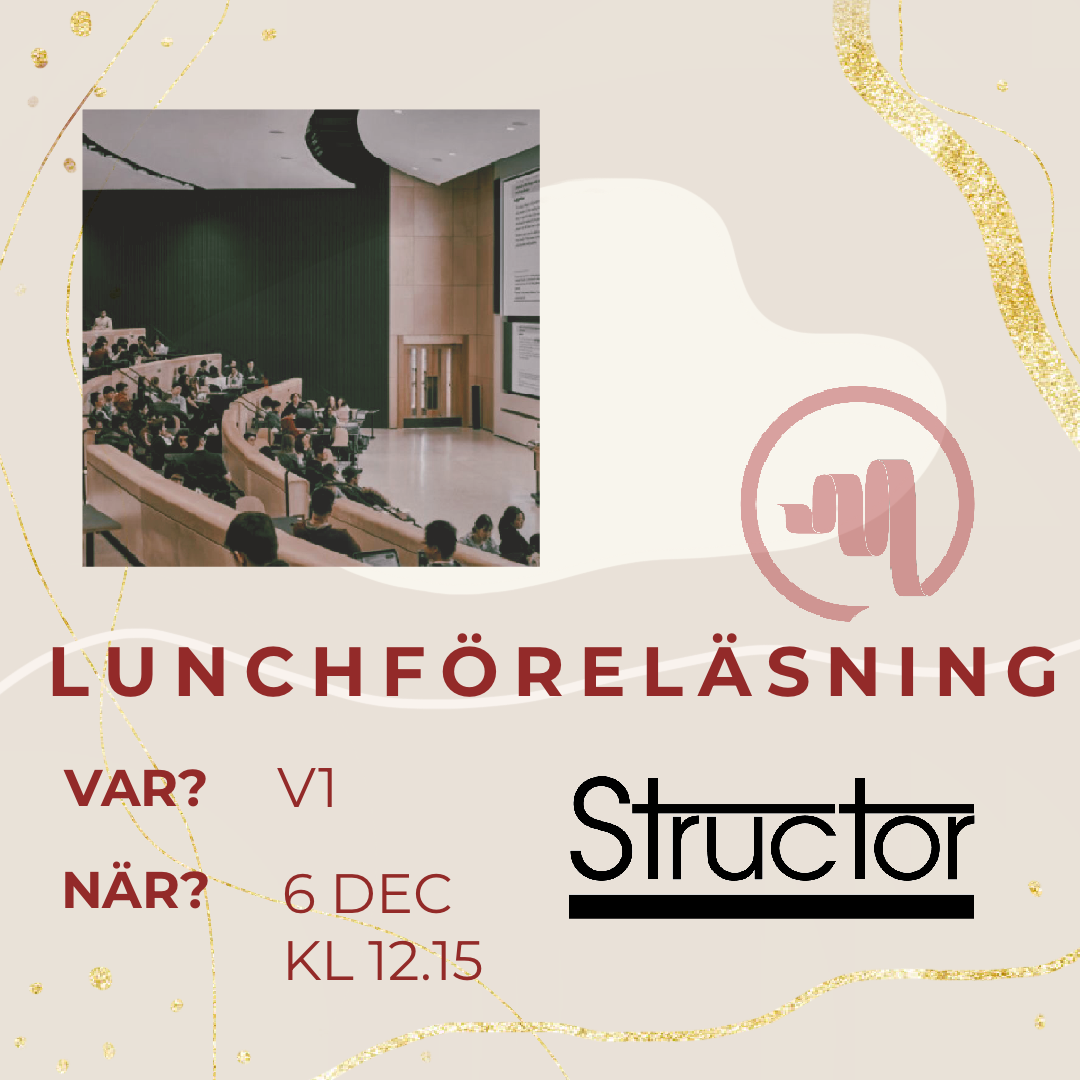 Lunch lecture with Structor Akustik!
Contact calls is a small event during the fair-day itself where students and company representatives have the opportunity to talk to each other. The idea is that the conversation should take place in a relaxed environment, the student decides what the conversation is about. For example, you can talk about job opportunities, company culture or degree jobs on a slightly more individual level.