No more spots avaleble!
Now is the time to register for Kompassen! What is that you ask? Well, it's Moment's very own talk show. The company that will participate during Kompassen is Northvolt! Kompassen will be held in a pub-like environment where you will have the opportunity to ask questions during the evening and Northvolt will tell you a little about themselves. So nothing you want to miss! Kompassen will be held on January 19th at 5.30 pm in Gasquen in Nymble. Places are therefore limited, so it is important to register in advance. It is done at the link below!
More information about the company:
We're in the battery business. Manufacturing with clean energy, our mission is to deliver batteries with an 80% lower carbon footprint compared to those made using coal energy. And we're building them into solutions to make the world a better, cleaner place.
Founded in 2016, Northvolt is unique for its completely in-house production from the refining of the raw materials all the way to the finished cell. We have now partnered with some of the biggest names in the automotive industry and were named one of the world's most promising impact startups in the world.
With our plans, we're growing fast. We have hundreds of roles available across multiple locations, where the only common requirement for candidates is the conviction to enable solutions for a brighter future.

Now is the time to sign up for CONTACT CALLS.
What are contact calls?
Contact calls are a chance for you as a student to sit down with a company representative and discuss jobs, thesis projects and career opportunities. You are the one with control of the discussion! A contact call lasts around 15-20 minutes in a calm and pleasant environment. All contact calls take place during the fair day, January 26.
To register for a contact call, you must send your CV and a personal letter to: viceprojektledare@momentkth.se
It is also important that you write which company you want to have a contact call with. The companies that offer contact calls are AFRY, Epiroc, ProfilGruppen Extrusions AB, Subsea 7 Norway AS, Svea Teknik AB and WesDyne Sweden AB.
You can find more information about the company at https://www.momentkth.se/en/the-career-fair/
The last day for registration is January 19th!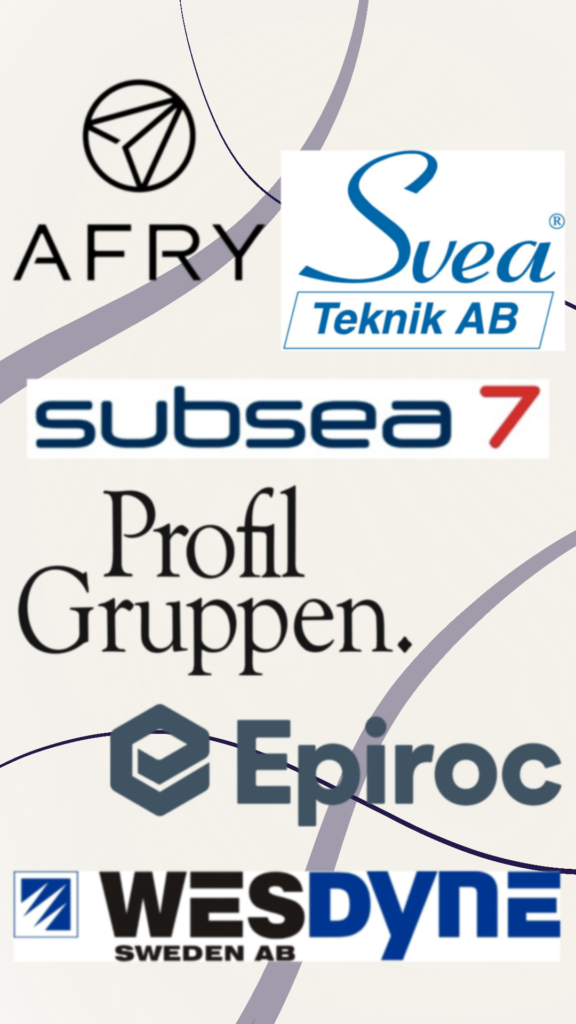 January 25th SCA will come and hold a lunchtime lecture at 12.15 – 1.00 pm in V1. During the lecture they will talk about what SCA does and what your future at SCA might look like. There will also be a free lunch!
More about SCA:
The core of SCA's operations is the forest, 2.6 million hectares in northern Sweden. Around this unique resource, we have built a well-developed value chain based on renewable raw material from our own and others' forests. SCA has an efficient and integrated value chain with environmentally certified forestry and modern production facilities located adjacent to the forest holding. SCA's rapidly growing forest binds carbon dioxide, the company's products contribute to a more sustainable society and the renewable fiber can replace products based on fossil raw materials.
Capgemini Engineering invites you to a case night!
Registration will open here shortly so stay tuned!!
The event will be conducted around 18:00-21:00. You will have the opportunity to meet them and all their different capabilities and thus get to know them as a company. This will take place during panel discussions and informal discussions. Who knows, you might even get a little tour of the office! During the evening, the managers from several capabilities will participate. These capabilities are automotive, life science, including consultants on assignment and their onboarding program. In addition to that, both food and drink will be offered.
So who is Capgemini Engineering? They themselves describe their company as follows:"At Capgemini Engineering, you are part of something bigger. Our close cooperation with other entities within the Capgemini Group will give you the opportunity to explore endless possibilities. We have offices all over the world, and the Capgemini family consists of more than 340 000 colleagues globally. Not all heroes wear a cape – our employees help to make the world a better place. We do this by working in projects that save lives. Our consultants develop next generation 5G, ensure the quality of software apps for medical devices, develop and test driver assistance functions in cars and so much more. Our clients are big international companies, as well as local public organizations and Nordic startups. Join us and get the future you want!"
They offer full-time jobs focusing on the masters in automotive technology, industrial product development, integrated product design, technology and sustainable development, technical materials science and technical mechanics.